Fixed Income Underwriting & Trading
Our background as an investor provides us a "buy-side" view of deals, and when coupled with our experience as traders and bankers, we believe we have a unique perspective into sourcing deal flow, structuring transactions, and working with national investment banks to support larger transactions.
To support our strategy, we have partnered with proven industry specialists in public finance, fixed income distribution,real estate, and private equity in order to create a syndicate that seamlessly works with both municipalities and companies on their structuring and fundraising needs.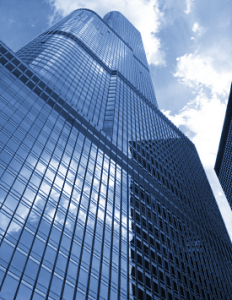 Structured Notes
303 works with other financial companies to help structure asset backed securities.  While our focus is primarily residential real estate, the underlying can be any financial asset such as mortgage loans, credit card receivables, and auto loans. Asset Backed Securities differ from most other kinds of bonds in that their creditworthiness comes from sources other than the paying ability of the originator of the underlying assets. The structure of these securities are typically that of a special purpose vehicle, which is a company that has been set up exclusively to buy specific financial assets and securitize them.
Structured notes are typically issued via a bank's Medium Term Note Program, thereby shifting the credit risk for the investor from the fund management company to that of the issuing bank.  The first structured notes were issued in the late 1980s, but it was not until the early 2000s until equity derivative desks in London began pioneering new concepts to maximize exposure to a fund's performance that the business truly bloomed.
We have extensive experience in product origination and development and work with a number of issuing banks to help you repackage performance in a variety of legal wrappers such as: notes, certificates, OTC options, and total return swaps.  Product types generally fall into one of two categories: access products and capital protected products.
Capital Protected Products
Capital protected products generally suit more risk-averse investors.  Investors can benefit from various degrees of protection, while still participating in a fixed or variable degree of performance, as well as receiving a credit rating for their hedge fund exposure.  Participation levels typically vary according to the maturity of the note and the chosen level of protection.
There are two methods that are generally employed in capital protected products:
Static Structures: This method utilises zero coupon bonds to provide the protected returns at a scheduled maturity.  The guaranteed cashflows are present valued using the appropriate interest rate and the term of the investment/payment schedule.  This portion of the investment is then invested to secure the guaranteed returns and the remainder is available to invest in the Fund exposure.  This structure does not create gap risk for the guarantor, so a wider universe of funds can be covered.
Dynamic Structures: This method uses a dynamic hedging methodology called "constant proportion portfolio insurance" to actively shift the invested assets between the capital protected portion (i.e. zero coupon bond) and the fund. The concept is that when markets are falling, more is invested in the capital protected component, and when markets are rising, more is invested in the funds.
Access Products
Access products are generally solutions that help investors (and managers) overcome difficulties with direct investment in hedge funds or algorithmic strategies. They generally take the form of a securitized version of the strategy's performance, but has the benefits of settling in an international clearing system, can be listed, and will often offer an enhanced secondary market.