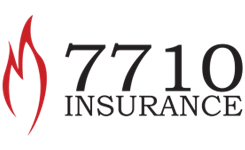 Workman's Comp for Firefighters
7710 Insurance Company was incorporated in 2014 and is domiciled in Summerton, South Carolina with A rated or better re-insurers. Through their exclusive Firefighters loss control representatives and experienced agent network, they are able to bring a unique perspective and "hands-on" knowledge to the departments that most insurance carriers cannot. 7710's core focus enables us to provide differentiated underwriting, loss prevention, safety and claims management expertise and their fire industry specific client solutions reduce the frequency and severity of claims and enhance operational and fiscal productivity.
7710 Service Company, LLC is authorized to underwrite workers compensation risks on behalf of Benchmark Insurance Company in the states of Alabama, Arizona, Colorado, Connecticut, Florida, Georgia, Idaho, Indiana, Iowa, Kansas, Kentucky, Louisiana, Maryland, Michigan, Minnesota, Mississippi, Missouri, Montana, Nevada, New Jersey, New Mexico, Oklahoma, Oregon, Pennsylvania, Tennessee, Texas, Utah, Virginia, and Wisconsin.
For additional information click here.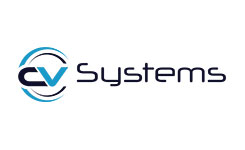 Transaction Processing System
CV Systems was formed in 1977 to provide on-line transaction processing and related software to financial institutions.
The company is privately held with the ownership resident with company personnel. All products are designed, written, tested, and installed by CV personnel. Outside consultants or temporaries have never been utilized, but our customers do participate in design of new products and improvements to existing products.
CV Systems specializes in providing transaction processing-related software products for financial institutions. All products have been developed by CV Systems and are installed by our company on a fixed-cost, turnkey basis including customization for each customer's unique requirements. Major applications include Transaction Management for ATM/POS/Debit Card Networks, Card Management, Dispute Tracking, and Teller Automation. All products are written in COBOL and operate on CICS-based platforms in a variety of environments. Further, all products are multi-institution, operate 24 hours 7 days per week, and have no limits regarding number of terminals, institutions, or networks.
For more information, click here.